Open face, cross draft, dry filter paint spray booths
Enclosed, pressurized and non-pressurized paint spray booths
Large equipment industrial paint booths, cross draft, semi-down and down draft
Linear automatic paint spray booths
Circulating air flow paint booths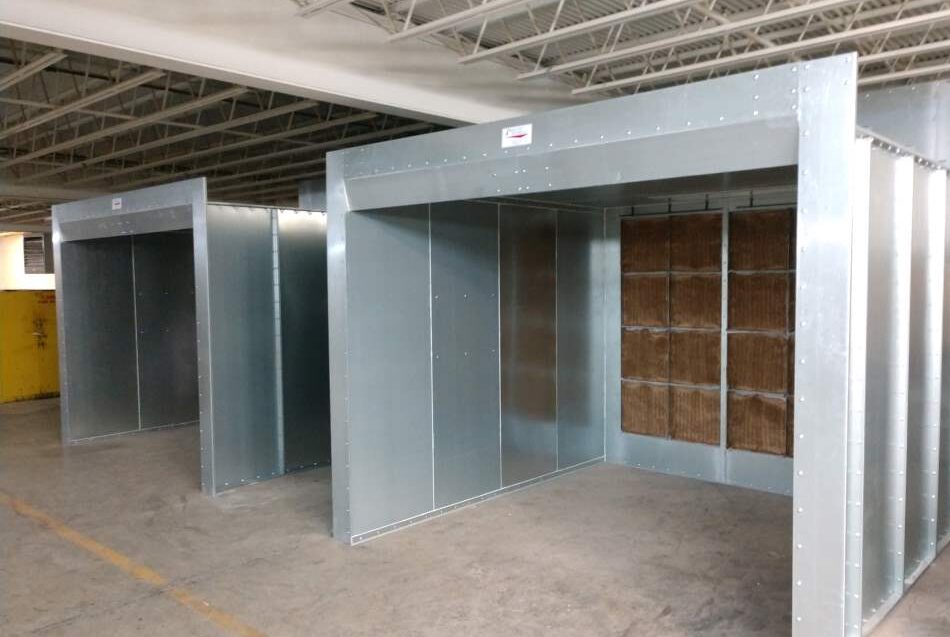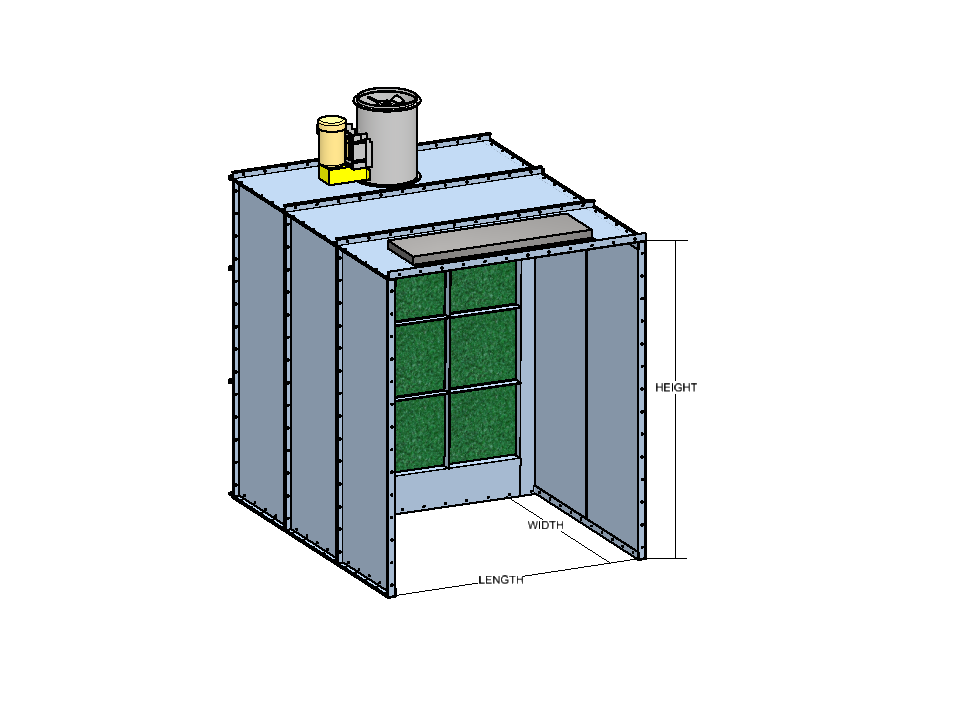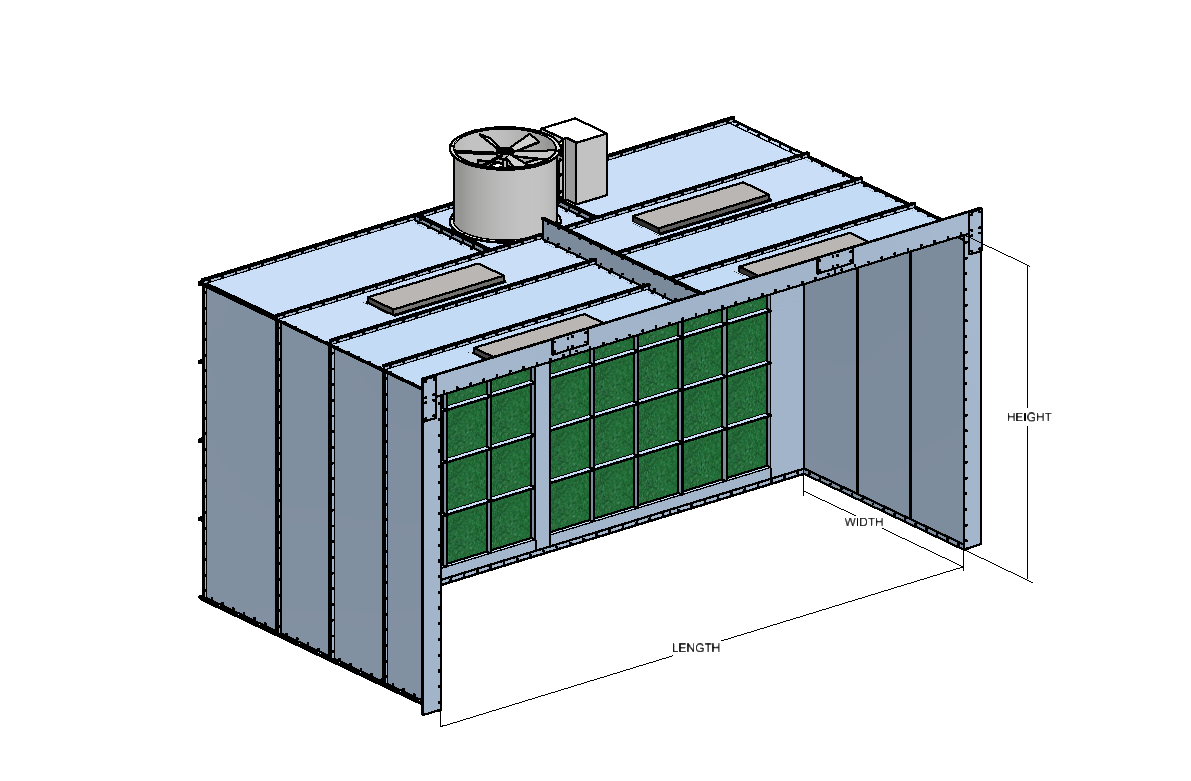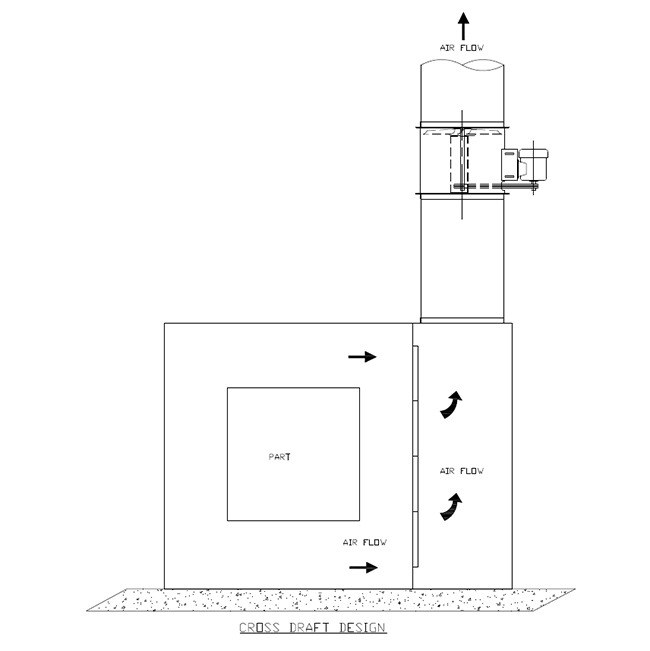 Open Face, Cross Draft, Dry Filter Paint Spray Booths
Our open face, cross draft paint spray booth will allow customers to meet their finishing needs by providing adequate floor space for moving parts in and out the of the booth. Production Systems offers both standard and custom booth sizes with many optional additions to maximize your finishing efficiency.
Enclosed, Pressurized and Non-Pressurized Paint Spray Booths
Production Systems enclosed spray booths offer a cleaner finishing environment compared to the open face spray booths by having filtered supply air on the front of the booth. While it still works as a cross draft booth, the filtration on the front end will prevent any contaminates from getting in your finish.
Large Equipment Industrial Paint Booths: Cross Draft, Semi-Down Draft, Side-Down Draft and Down Draft
Cross Draft will allow air to enter from the front of the booth and flow horizontally to the back and exit through an exhaust plenum in the back of the booth.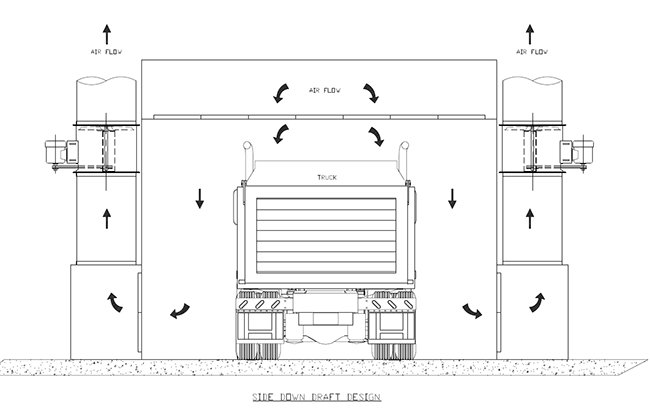 Side-Down Draft will allow the air flow to come from the top of the booth flowing down. Exhaust plenums will be the on both sides of your booth at floor level for filtration.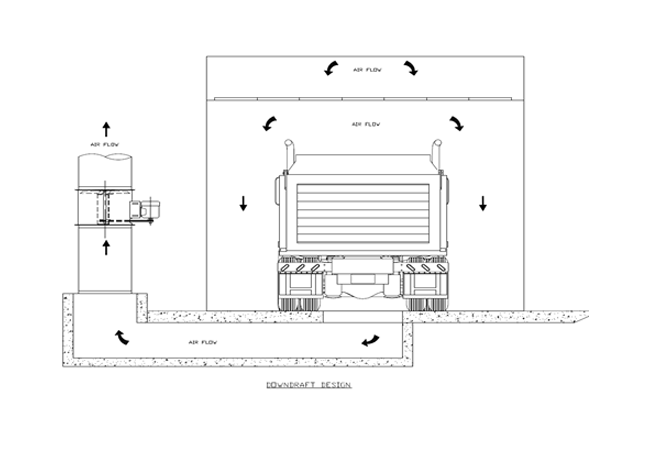 Down Draft allows for the air flow to come from the top of the booth but rather than exhausting out through filtration in the booth, it will filter through and exhaust put in the floor of the booth.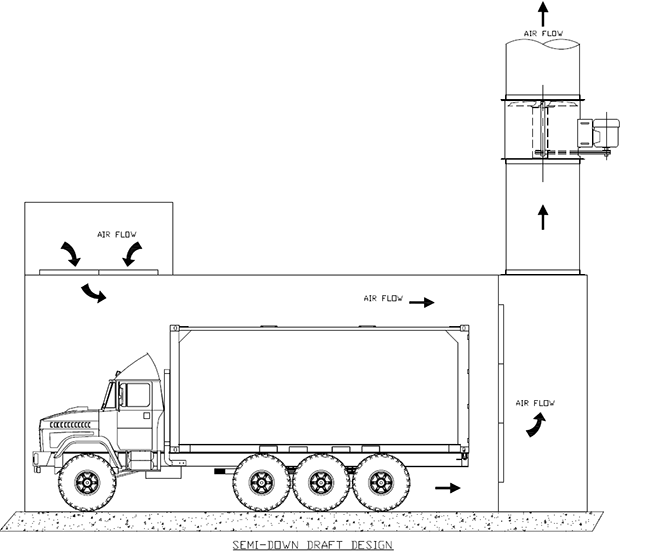 Semi-Down Draft will supply air flow from the top of the booth and exhaust through a plenum in the back of the booth.
Linear Automatic Paint Spray Booths
Our Linear automatic spray booths offer a fast and efficient way to finish larger volumes. Each linear spray booth will have front access to adjust and maintain mounted spray guns. All booths are mounted with adjustable guns to provide maximum spray coverage. The booths are completely enclosed with overspray chambers and a retractable exhaust tray for easy clean up.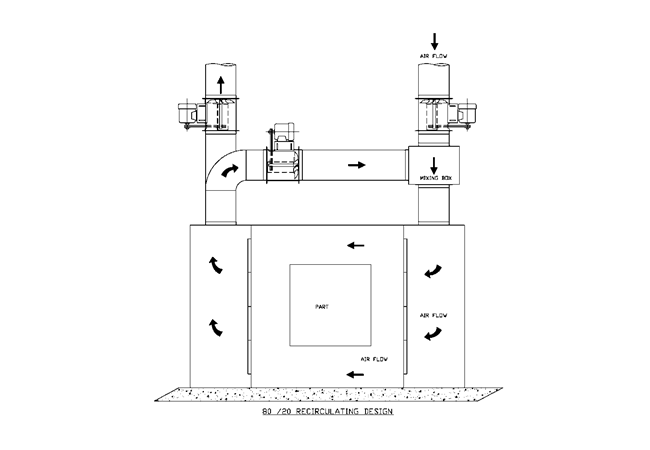 Circulating Air Flow Paint Booths
Circulating air flow booths allow for exhausted air to be filtered and supplied back to the booth after contaminates are filtered out of the air.
Paint Spray Booths News Articles
"Production Systems recently upgraded our wash systems. This was not a typical replacement, but an insertion into the middle of our current system that had deteriorated. Not only was this a challenge but we had an aggressive timeline and could not afford to be down for more than one week. The planning process to achieve this was key. We had multiple reviews to ensure that we could perform to plan and stay within the agreed budget. Each element was analyzed and discussed to guarantee the plan was successful. The implementation was flawless."
"Production Systems Inc. fabricates high quality equipment that will last for years!  Their equipment is tried and proven and passes the test." 
Working with PSI was such a pleasure. Not only did they come in and install our finish system in a timely manner but gave us daily and weekly updates. All the folks associated with their teams were informative and very knowledgeable. While we had other trades we were struggling with to get things done during our move, PSI was by far the best to deal with and followed up after the fact. I would highly recommend them if you are thinking about a new finish system.