Reclaim and Non-Reclaim Powder Coating Rooms

Production Systems offers both custom and standard size reclaim and non-reclaim powder coating booths, manual or automatic, open or closed faced, depending on your finishing requirements. Production Systems powder coating rooms provide customers with a clean working environment.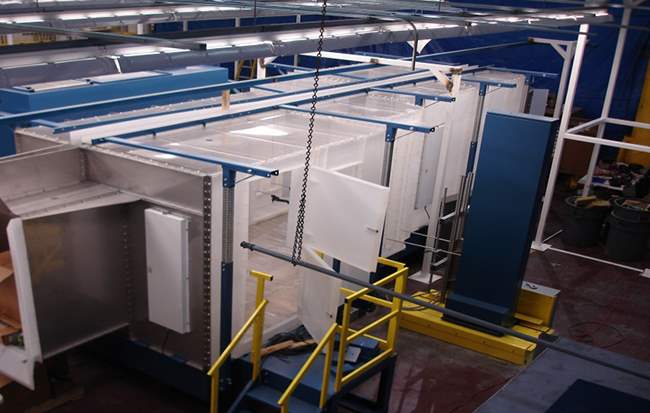 Powder Coating News Articles
"Production Systems recently upgraded our wash systems. This was not a typical replacement, but an insertion into the middle of our current system that had deteriorated. Not only was this a challenge but we had an aggressive timeline and could not afford to be down for more than one week. The planning process to achieve this was key. We had multiple reviews to ensure that we could perform to plan and stay within the agreed budget. Each element was analyzed and discussed to guarantee the plan was successful. The implementation was flawless."
"Production Systems Inc. fabricates high quality equipment that will last for years!  Their equipment is tried and proven and passes the test." 
Working with PSI was such a pleasure. Not only did they come in and install our finish system in a timely manner but gave us daily and weekly updates. All the folks associated with their teams were informative and very knowledgeable. While we had other trades we were struggling with to get things done during our move, PSI was by far the best to deal with and followed up after the fact. I would highly recommend them if you are thinking about a new finish system.