Barberan Hot Coating High Gloss Systems
As the US integrator of Barberan, Production Systems offers cost-effective and highly-efficient Barberan finishing systems. Barberan technology allows our customers to achieve incomparable results and cost savings.
The Barberan MENH Series applies and smooths hot melt products needed in the surface preparation before applying high gloss lacquers. The application by the MENH machines provided perfect adhesion on melamine, printed boards, etc. This is the first layer in a high gloss hot coating process.
MENH series machines can be manufactured in widths up to 2400 mm.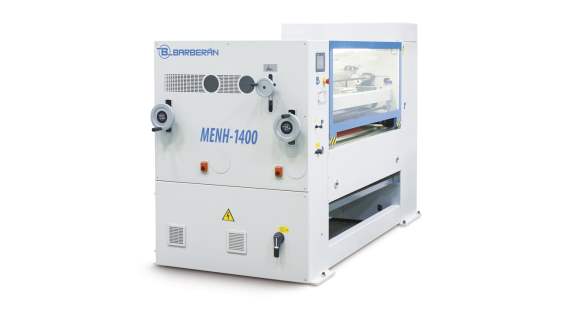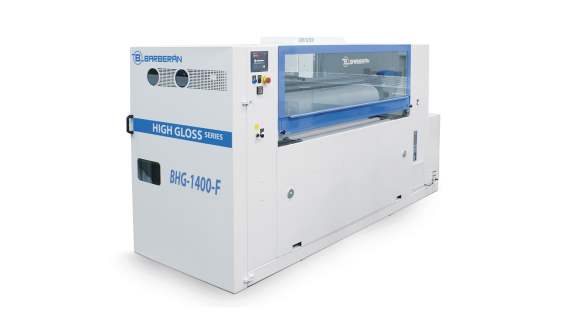 Barberan BHG Series is engineered for the application of UV high gloss or super matte top coat using a specially designed roller.
All necessary units are included to maintain the lacquer at optimal conditions, control dust through microfilters, and maintain air and lacquer temperature.
The Barberan THG Series is designed with a tunnel design that levels and cools high gloss lacquers before they are cured with UV lamps.
The tunnel consists of a closed pressurized and heated cabin to avoid the entry of any dust particles. And the series provides hyper-filtered air due to a three-level filtering system that optimizes dust removal.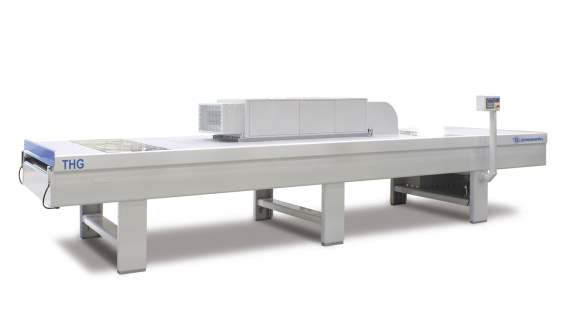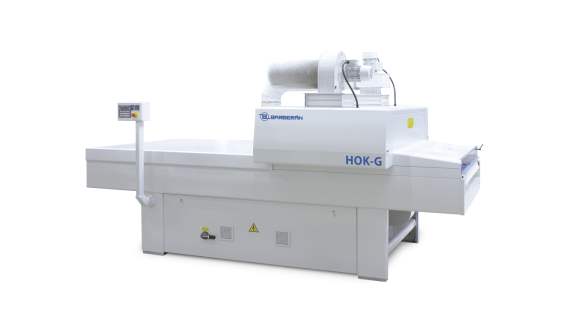 The Barberan HOK-G Series contains a special UV curing tunnel for high gloss lacquering lines.
The Inert Coat Series provides high-performance UV inert installation for an exceptional high gloss finish.
This machine utilizes a transparent foil to smoothen the previously applied lacquer. The foil is unwound and pressed over the board to smooth the UV lacquer. At the same time, the unit includes a UV drying unit and a rewinding unit for used foil. The drying feature works through the foil for final surface curing. The machine creates exceptional optical and mechanical surface properties, ideal for top quality high gloss finish.