Barberan Curing Systems
Each lacquering process requires a precise and reliable curing system. As the US integrator of Barberan, Production Systems offers the most effective curing solution for each production line, whether it's gelation between applications or final full curing. Barberan's efficient systems perfectly integrated into our customers' production lines.
The HOK & TL Series feature a curing tunnel for pieces on which UV curable lacquer was applied. These machines provide up to 80% energy savings with smart power management.
UV tunnels can utilize a roller or belt transport system which are resistant to high temperatures. They can also vary in number, type and direction of lamps, depending on the product to cure and the shape of the workpiece.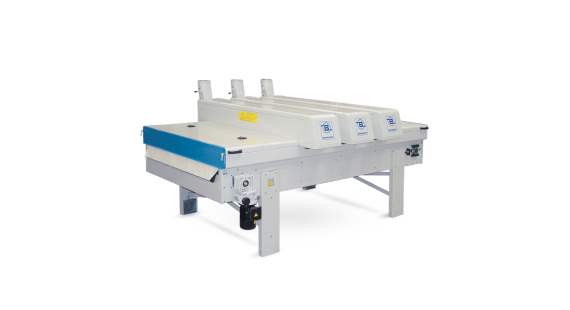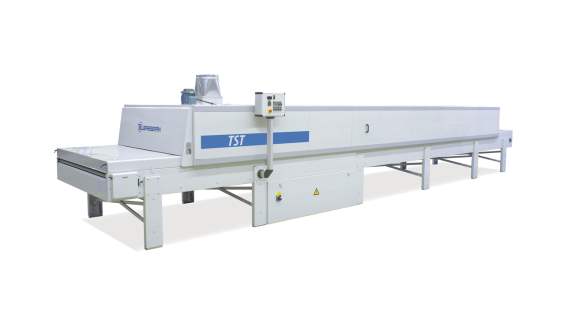 Barberan's drying tunnels in the TS and TEV Series are specially designed to evaporate and dry water- or solvent-based products with hot air and IR lamps in a continuous production process.
Depending on the customer´s facilities, the tunnels can work on:
Hot water
Hot oil
Electricity
The configuration also depends on production speed, the type of product to cure and the sizes of the panels.
The IR Series feature modules for IR drying of water-based products or preheating of the boards. Barberan manufactures long-, medium- and short-wave infrared drying modules, depending on the process.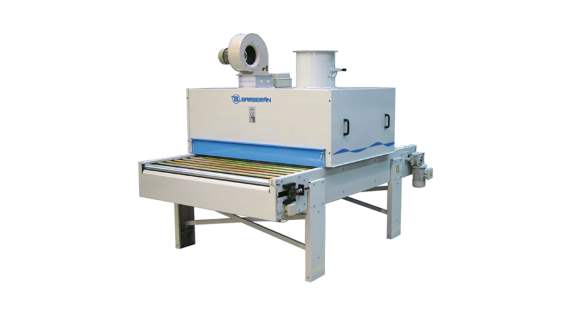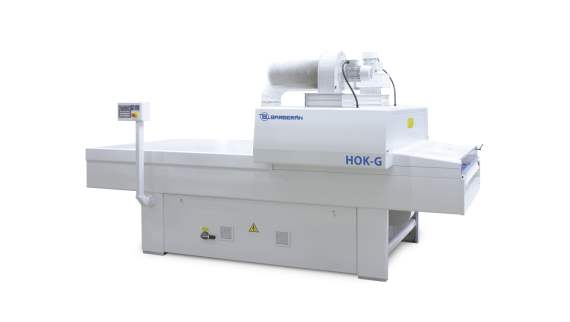 The Barberan HOK-G Series features a special high gloss UV tunnel.